Holly Taylor – Real Estate Agent
Here to help you
make the right move.
Holly Taylor – Real Estate Agent
Thanks for stopping by! If you're in the market to buy or sell your home, I can help. But I want to make sure I'm the right fit for you and your needs.
MY APPROACH:
First – I have to tell you that I'm a straight shooter. I work hard to make sure you get the best deal, the best advice, and – most importantly – prompt attention from me. I'm here to do my best for you and I'll use my experience to do everything I can to get you the best deal possible. I don't like to sugar coat things and some people like that. But some don't and I get that.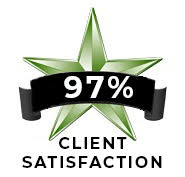 Ranked #1 In New England In Closed Sale Units Company Wide In 2021 AND 2021!
I believe in working hard, being accessible, and getting the job done. I hold myself 100% accountable for my actions and following through on my promises. I am grateful for the relationships I've fostered and the trust I've been granted by the customers I have the privilege of working with.
I was honored to be singled out as the top-performing Realtor in 2020 and 2021 out of 700 agents in our company, and, recently, in 2022, I was named one of the top performers for Better Homes & Gardens The Masiello Group. The award recognizes the number of closed units for the year.
---
"Holly is fantastic!
Extremely helpful for us as first time home buyers and guided us every step of the way into our new home."
---
GEOGRAPHY:
Where I spend most of my time helping buyers and sellers. I work in Penobscot, Piscataquis, Waldo, and Hancock counties, focusing on the Bangor/Brewer area and 30 miles out.
WHAT I DO:
A majority of my portfolio includes listing, selling and helping buyers find the right single family home or multi-unit property.
I do also deal with commercial, waterfront, investment property and land.
---
MY PASSION AND PURPOSE:
There is nothing like having your own place to call home. No one in your parking space at the end of the day, you can paint the walls purple if you want and create you own memories as the years pass.
My passion is truly helping buyers achieve the American dream of homeownership and helping sellers get the most money in the quickest amount of time.
---
"Holly made us feel like we were her top priority.
She made sure the seller did right by us in resolving the issues existing in the home!"
---
WORK FOR YOU?
If you are looking to buy or sell and you'd appreciate a realtor that will:
Call you back quickly
Give you the best advice possible to make or save money
Help answer your questions promptly and completely
Be a fearless advocate for you
Give you plain truth and not play games
Then I may be the right realtor for you. If so, then let's get to work. Call me at (207) 431-2755 or shoot me an email: hollytaylor@masiello.com.
I'd be happy to help you make the right move!